The way I see it, EVERYONE loves to win things occasionally, so I'm going to post a few giveaways every week, and I'll keep it to one post a week so as to not annoy anyone with it but its only polite to share right?
First of the week is at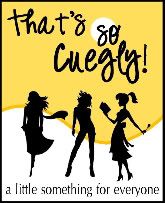 And it is for some AWESOME scrabble tile bracelets! I love the look of them and I like the little messages that were made with the scrabble tiles that are on the inside!
Check it out
HERE
There is an awesome drawing here
for a mermaid treasure that is so cool and so different, you should go check it out!
HERE
There is a scentsy giveaway
HERE
I've always wanted to check out scentsy products!
I LOVE the store chantelle Nicole Designs
HERE
I am in love with the bird on a branch necklace under Simply Unique. Its sooooo beautiful and yes simple.
Somewhat simple is having a giveaway for a $40.00 certificate to the store and I had to share because its one i would LOVE winning and I am not selfish so I'd like to give everyone a chance too! Check it out here!